Sequel to the Flag-Off of FCT SERVICOM Day on Thursday, September 16, 2021, staff of the Ministerial SERVICOM Unit (MSU), domiciled in the office of the Permanent Secretary, FCTA, have been on awareness campaign, observing every Thursday as SERVICOM day in various SDAs.
Between 8am and 10am On Thursday, October 28, 2021, the Ministerial SERVICOM Unit observed this week's FCTA SERVICOM day in Abuja Geographic Information Systems (AGIS) and Land Administration Department. In conjunction with the Focal officers of both departments and other Information and Customer Service officers, the team conducted the awareness and sensitization campaign, which is aimed at promoting service excellence in FCTA.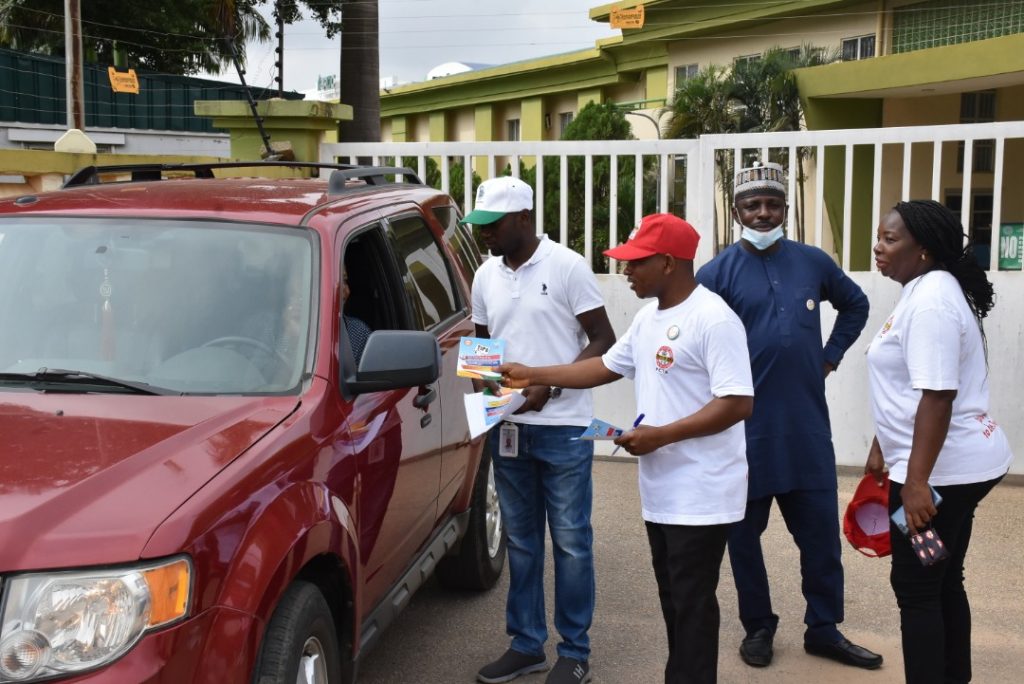 Mrs. Oluchi Maduka, the complaint desk officer, Ministerial SERVICOM Unit, emphasized that all staff must cultivate and maintain the attitude of punctuality, honesty, reliability, teamwork, good appearance, organizational skill, good manners, respect, empathy and good communication skill, among other positive qualities.
The overall import of SERVICOM/AGIS pact is that every customer has THE RIGHT TO BE SERVED RIGHT.
Below are some of the other visuals at this week's FCTA SERVICOM Day.